Welcome to Safe Way Tax Service LLC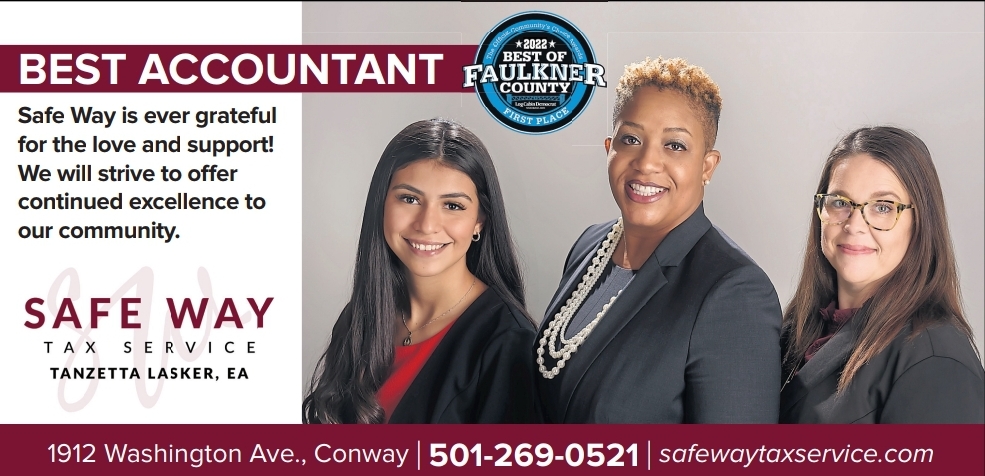 Safe Way Tax Service LLC has been specializing in personalized tax preparation and accounting services since 2007.
We're dedicated to our clients. We know our tax system isn't going anywhere, but that doesn't mean it doesn't change. There are changes to tax law at the federal, state, and local level every year. That means that the tax strategy that worked for you last year might not work again this time around. Why miss out on new tax opportunities when we can help you navigate the current laws to help you achieve the best financial outcome.
We have the skills, knowledge and charisma to handle all of your accounting needs. We are ready to tackle any financial challenges that you may have as your trusted tax accountants.
Let us help you reach your goals.
CONTACT US TODAY!
Tax Preparation Services
Every year, millions of American taxpayers suffer the consequences of not hiring a professional tax preparer. The personal effects of this decision are usually intense frustration, loss of productivity time or family time, and a mood that can last for days. The financial effects can be much worse.
The tax professionals at Safe Way Tax Service LLC would be the first to tell you that taxes are complicated. Save yourself the frustration, and let us take care of your taxes, so you can spend your time doing what you do best… working hard at your business and spending time with the people you love.